Rio Vista Chamber of Commerce
Established in 1914, the Rio Vista Chamber of Commerce is dedicated to serving the business community and visitors to the area. Sponsoring and hosting events throughout the year, the Chamber encourages tourists and residents to enjoy our historic town.
The Chamber also hosts the annual Rio Vista Bass Derby & Festival, drawing crowds from all over California the first weekend of October.
For more information, please visit their websites:  http://www.riovista.org/
http://bassfestival.com/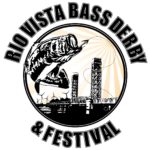 City of Rio Vista
Known as "the Gateway to the Delta", Rio Vista is located in the heart of the California Delta on the Sacramento River. The City is surrounded by over 1000 miles of waterway.  It is the ideal location for fishing, water skiing and wind surfing., as well as a being a thriving community for residential, farming and business activities.
For more information, please visit the City of Rio Vista website:  http://riovistacity.com
California Delta Chambers & Visitors Bureau
The California Delta Chambers & Visitors Bureau is an organization of chambers of commerce, visitors' bureaus, businesses and boosters in the Sacramento – San Joaquin River Delta. The California Delta area strives to enhance the enjoyment for visitors to this unique 1,000-mile waterway, while striving to protect and preserve the area's fragile beauty. The Delta chambers offers business networking opportunities through mixers, boat shows and other trade show attendance, special events and committee participation.
For more information, please visit their website:  http://californiadelta.org
Discover The Delta Foundation & Delta Farmer's Market
The Discover The Delta Foundation is located at the intersection of Highways 12 and 160.  The Delta Farmer's Market is located adjacent to the Foundation site.

The mission of the Discover the Delta Foundation is to promote, protect and preserve the California Delta by providing objective and science-based information so that this very important resource can be better understood, enhanced and enjoyed now and for the future.

For more information, please visit their website: http://www.discoverthedelta.org
City of Isleton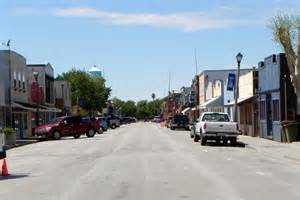 Boasting a population of just over 800, the charming town of Isleton is located just north of Rio Vista on Highway 160 in Sacramento County. Old Town Isleton is located along the Sacramento River and is home to many unique shops, restaurants, and the Isleton Historic Museum. The friendly, small town atmosphere invites many outdoor enthusiasts to it's marina's and campgrounds, as well as to the charm of this small community. Isleton's residents enjoy the relaxing environment of this resort destination.
For more information, please visit the City of City of Isleton website: http://www.isletonchamber.com